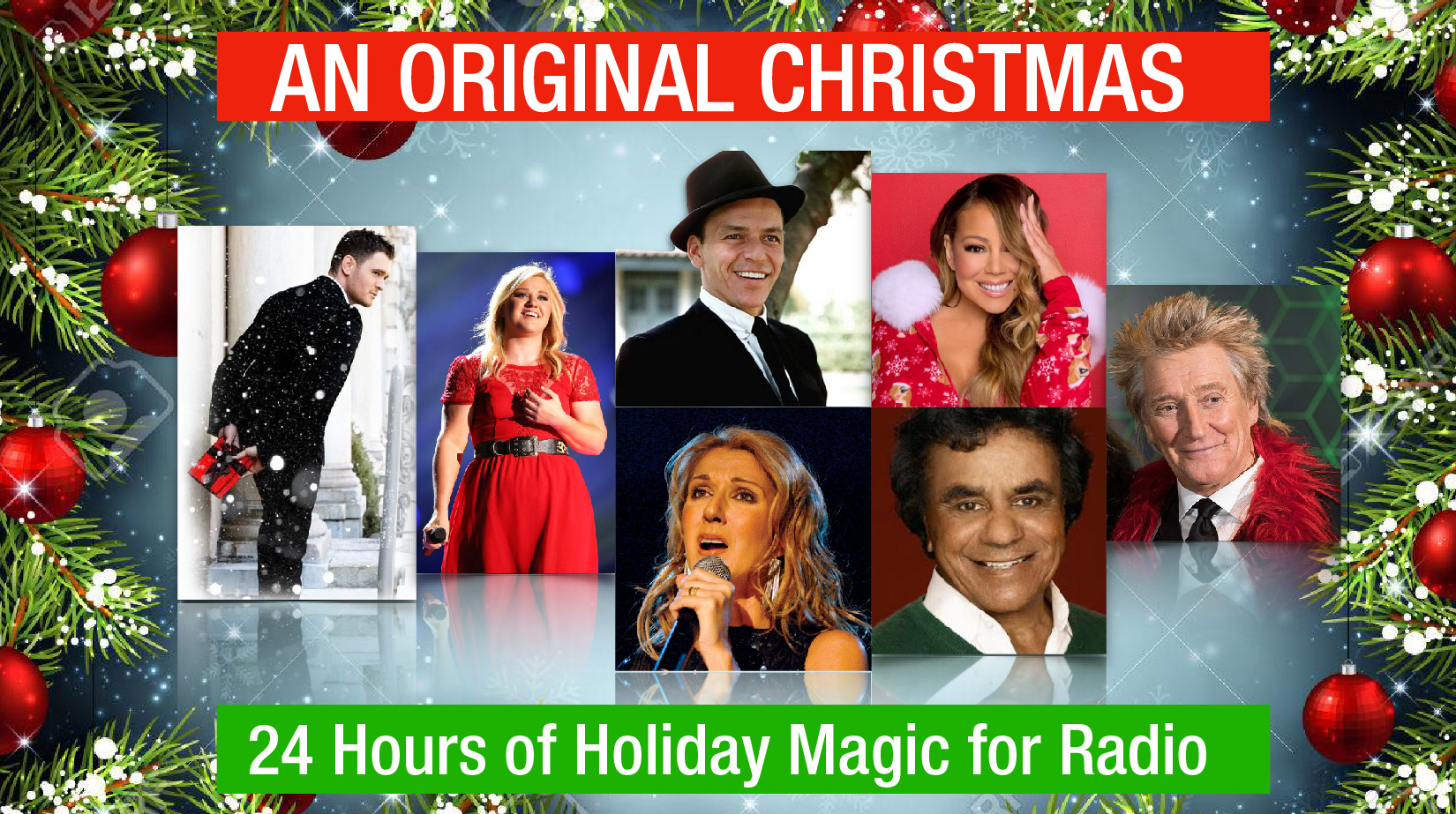 An Original Christmas
Now 30 Hours of Holiday Magic
An Original Christmas is a 30-hour radio show filled with over 300 current and traditional Holiday favorites.
The best holiday music ever: Andy Williams, Barbra Streisand, Beach Boys, Bing Crosby, Brenda Lee, Celine Dion, Darlene Love, Elvis, Frank Sinatra, Johnny Mathis, Kelly Clarkson, Michael Buble, Nat King Cole, Paul McCartney, Rod Stewart, Straight No Chaser, Stevie Wonder, Whitney Houston, and many more of your favorites.
Celebrity guests include: Jose Feliciano, Clint Eastwood, Andy Williams, Michael Buble, Kelly Clarkson, Johnny Mathis, Taylor Swift and others sharing their Christmas memories. Plus, short comments from all of the great contemporary Christmas music composers.
And, there are classic Christmas radio clips from the Golden Days of radio, Christmas comedy vignettes, stories about original Christmas customs, and the heartwarming comments of kids talking about Christmas and what it means to them.
Each hour contains 52 minutes of program content and there are 8 minutes of local avails per hour to fill.
The show is totally modular and repeatable so you can run as many hours as you want, as often as you want, and in any order.
An Original Christmas is written, produced and hosted by Jim Hampton.
ADDED PLUS. Ask about the 3-hour Original Christmas Countdown, featuring the 30 biggest Holiday hits.
Here is a short DEMO of An Original Christmas
Get An Original Christmas for your market now. Available for Cash or Barter.
Contact Jim Hampton at jim@greenhousemg.com, or call 310-344-1601, for information.